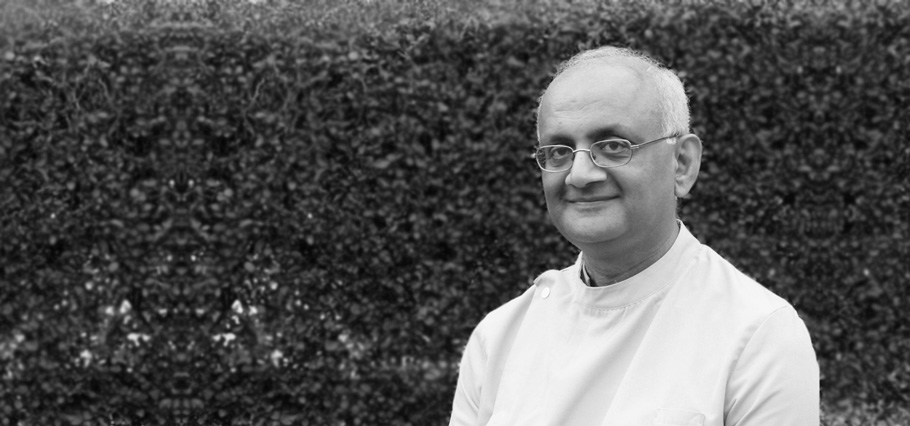 About me
I am Ajay Shah, registered Osteopath. I qualified in 1984 from the British School of Osteopathy after studying full-time for 4 years and gained a Diploma in Osteopathy (D.O.). This was the standard Osteopathic qualification awarded in my time, though since then Osteopathic graduates have been awarded the degree Bachelor of Osteopathy (B.Ost.)
With over 30 years of experience in the osteopathic field, I am familiar with many kinds of musculoskeletal problems, including back pain and discomfort, pain and stiffness in the joints, muscles, soft tissues, and nerve irritation.
As an Osteopath, I offer professional and tailored care to each of my patients and their well-being is paramount to me. My way of working has evolved over many years of trying out different approaches, and I am still learning and incorporating new ideas to help patients cope better with their suffering.
Since graduating, I have built up my Osteopathic experience by working with more senior Osteopaths, running my own practice, teaching undergraduate Osteopathic students and working for 20 years with GPs in a NHS surgery in Clapham.
Even after more than 30 years in practice, I still find the work absorbing and stimulating. This is because each person who consults me is unique and manifests his/her problems and talks about them in an individual way.
I am registered and regulated by the General Osteopathic Council (GOsC), and appear on their Register as - SHAH, Ajay Chandrakant (Reg. no. 1/1168/F) BSc(Hons), D.O.
I was awarded my BSc(Hons) in Biochemistry, which I studied before I studied Osteopathy.